THE ROBBIE WILLIAMS EXPERIENCE – TRIBUTE SHOW BAND FROM PERTH, AUSTRALIA
The Robbie Williams Experience is the No.1 Robbie Williams tribute show in Australia.
Fronted by the talented and charismatic Johnny Red, this show is full of energy and has thrilled audience around Australia and Asia. Singalong, dance-along or just bounce-along to hit after hit – spanning over twenty years of pop music.
'LET ME ENTERTAIN YOU' – THIS ROBBIE WILLIAMS TRIBUTE SHOW CERTAINLY DOES!
Let The Robbie Williams Experience 'Entertain You'! The show includes songs taken from Robbie's amazing first album 'Life Thru A Lens'. Which includes the ever popular 'Angels' and 'Let Me Entertain You'. Then on to more recent hits, as featured on his Greatest Hits album; Rock DJ, Kids, Feel, Love Supreme and many more … hit after hit!
This Robbie Williams tribute show is a live band experience with drums, guitars and bass providing the power behind the star. The band is taking bookings throughout Australia, Asia and Pacific.
Contact us now to secure this incredible Robbie Williams tribute performance.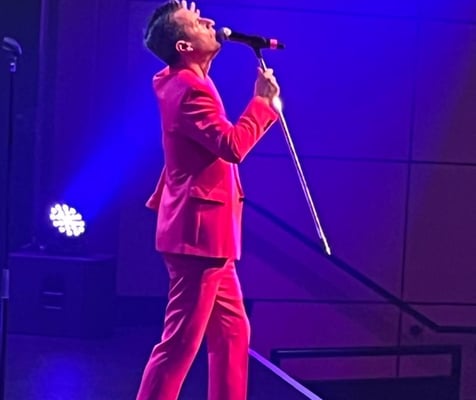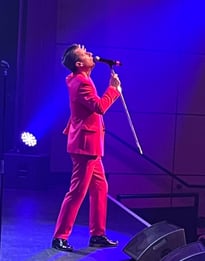 TAGS:
Robbie Williams Tribute Show Band Australia. Performing throughout Australia & Asia: Perth, Melbourne, Sydney, Brisbane, Tasmania, Darwin, Canberra, Gold Coast, Singapore, Hong Kong, Malaysia, Macau, China, Taiwan, Japan.